I'm the first to admit that I'm not the most creative person in the world - but I'm working on it. Could be something to do with a lack of patience? In any case I constantly get inspired by people in my life, as well as fellow bloggers to throw myself into diy projects. In the following I will show you what is next on my agenda - maybe it will inspire your creativity too!
Pearl Collar Necklace
I got inspired by
Because I'm Addicted
to make a pearl collar. I'm such a fan of collars, so I'm gonna give it a try.
Gold Dipped Glassware
This is a really simple diy project where you can make a normal glass look more exclusive by spray painting it with gold colour. So chic. I found it posted by
Erica
on one of my favorite diy blogs -
Honestly WTF
. The full diy guide can be found
here
.
Give Old Heels New Life
For a while I've been playing with the thought of giving some of my old classic heels a bit of new life. I found this diy tutorial, also on
Honestly WTF
, where small jewels have been glued onto the shoe. One can do the same with studs, glitter,or whatever excites you. For
HWTF
's guide to jewelled heels click
here
.
Sputnik Chandelier
I have been a fan of (and proud owner of) that IKEA Maskros lamp since it first came out, it's just so light and beautiful, and reminds me of the summer fields when the yellow flowers have turned into white, almost seek through, flowers that spreads in the wind. When I saw this dinner chandelier made from the Maskros on Little Green Notebook I was sold! it looks so nice. You can find this creative (yet rather time-consuming) project
here
.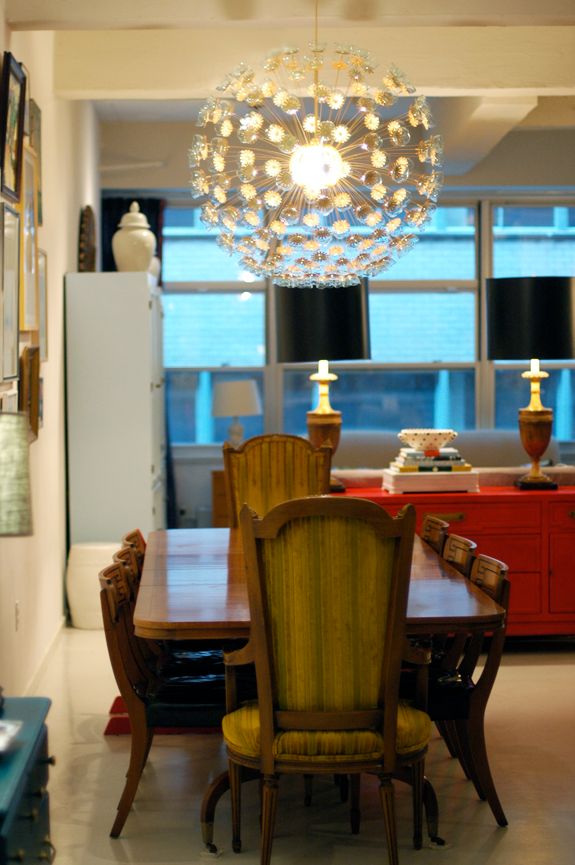 Are you doing any diy projects at the moment?
:)
<a href="http://www.bloglovin.com/blog/3508318/modebrainstorm?claim=xgkpevqt77v">Follow my blog with Bloglovin</a>